Could 3D Illusion Night Lamps be the coolest thing ever? These amazing illuminating objects look just as cool as the crazy computer generated graphics we see in multiple sci-fi and tech movies and games like Star Wars, The Matrix, Tron, and a lot more! Back then, watching those movies seemed as if we were still so far to seeing these awesome holograms in real life. Well, the great news is that the world has been enjoying the luxury of seeing these 3D Illusion Night Lamps for quite a few years now, and we can't get enough of it.
There are still people who are not convinced of getting one of these for their homes though.
Which is why we have prepared 8 REASONS why your home needs one and has to get one right now!
We also prepared a BONUS LIST below to help you choose a great 3D Illusion Lamp!
What are they?
First off let me tell you what 3D Illusion Night Lights are. They are exactly what their name implies: LED Lamps that have 3D Illusions from a wide variety of shapes, sizes, and colors that can event look like your favorite cartoon characters or 3D Objects.
What's so much better than their aesthetic and cool designs are their functionality and originality. It should be common knowledge that LED lamps have always been extremely energy efficient than most light sources which makes them eco-friendly.
These fun bright devices only consume about 10% of the energy consumed by traditional desk lighting and can last for a very long time. If you want to invest in a light source that's worth your money and has decorative potential then look no further because 3D Night Lamps are the answer.
It's also great to add that these little devices don't cost as much as you would think, running around only $24.99 on Lamptee.


1. Can Liven Up Any Room
It is time for you folks to get rid of your regular old boring night lights and replace it with the all new 3D Illusion Night Lamp. This device has multiple shapes, sizes, and colors are well enough going to turn your boring empty space into a booming party. Modern problems require modern solutions and the 3D Illusion Lamp is a great example of that modern solution.
If you're still looking for a way to turn your boring home into a more decorative one, but don't have any ideas on what to do, I guarantee you that a 3D Illusion Lamp is going to be fit for ANY and EVERY room.
2. Increasingly Popular
These bad boys have been increasingly popular for quite some time now and not only is it just one of the best modern products on the market out there, but also the fact that they're more than just aesthetics, they're also functional.
Not to mention, the price on these babies are also extremely affordable and anyone could get them as a gift or a new addition to the home. 3D Illusion Night Lights or Lamps are not just simple old boring night lights that are there to keep your vision in the dark, these are actually decorative little devices that can hang around any space of your home and look real.
It's also not just the fact that 3D Night Lights inherently look cool and decorative the reason why they're so popular, but because they're great gifts for any age or gender. We have observed that most people buy a lot of 3D Night Lamps during Christmas season, Valentines, and almost every event that you would think a person should bring a gift for someone. And it does not become generic because 3D Lamps there are so many 3D Lamps out in the world at the moment that have different designs so it always seems new for everyone.
Maybe you should get a 3D Illusion Night Lamp as a gift for their birthday or Christmas. You can also pretend to buy it as a gift but still keep it, don't worry, we won't tell anyone about it.
3. Multiple Designs
Luckily for 3D Night Lamps, you'll never have a shortage of designs to choose from. The fact that there are so many designs on the market right now shows that. You can find a ton of designs ranging from abstract, animals, art, anime, pop culture, and many more!
The array of design choices you can choose from is probably one of the reasons why 3D Illusion Night Lamps are so popular. It invites people who have different interests to come in union with this same product because of its flexibility in designs as long as it lines with their interests. And almost all interests, like anime, tv shows, and professions can be applied to 3D Illusion Night Lamp designs and still look extremely awesome for any home.
If you're having trouble choosing a design however due to the array of choices, we have a bonus list at the bottom of this post so you can start collecting your own.
4. Fit For Everyone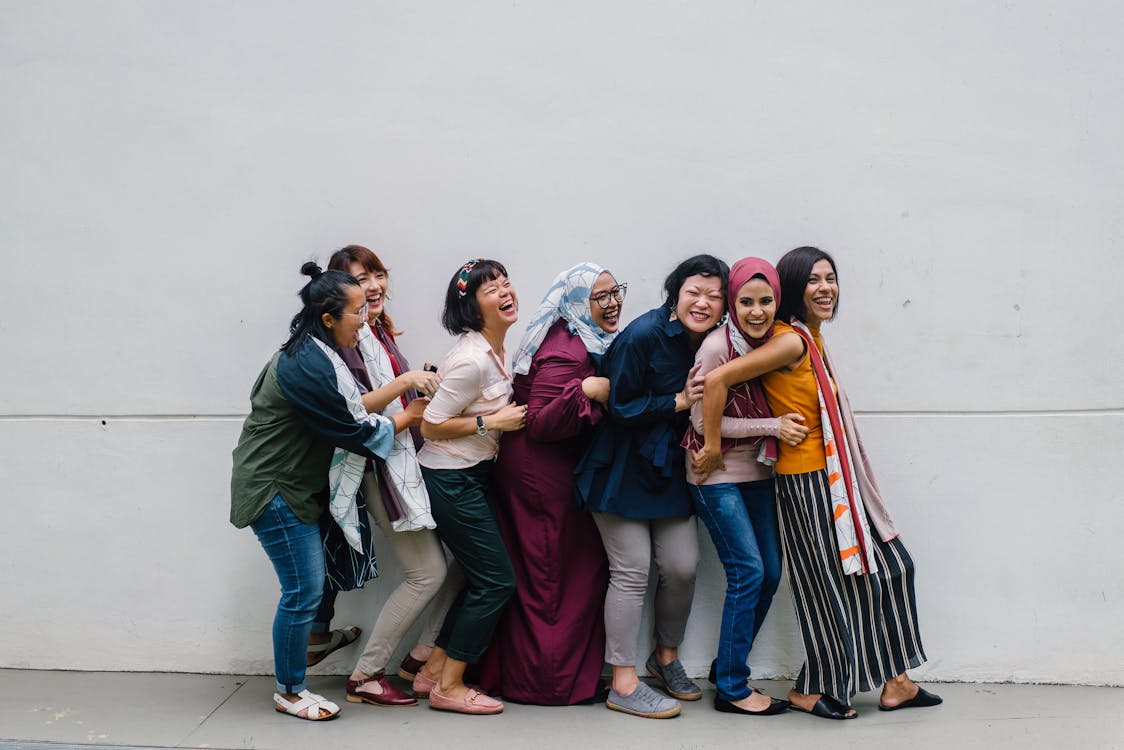 Like we said in our previous point, the fact that 3D Illusion Night Lamps are so popular is because there are so many designs you can choose from which makes it fit for everyone of any age and gender. It may look like 3D Night Lamps only are good for kids but even adults that are into technology, animals, and abstract designs buy these lamps.
You can choose from a variety of designs from pop culture like movies for example. You can practically give this as an inexpensive gift but still make anyone happy because they're so cool. They also last very long thanks to it being LED.
5. For Studying
Knowing that LED lamps are so energy efficient, only consuming 10% of the energy consumed by traditional desk lighting, for sure you're already sold to the idea of replacing traditional desk lighting for a more energy efficient one.
This is also just simple practical psychology but modifying your workspace to make you feel more comfortable and better just sets up your mood and mentality to learning effectively. If you're already conserving energy with this eco-friendly night light and improving your focus with it, you're basically hitting two birds with one stone if you get one.
Finally, who wouldn't want a cool BattlePlane 3D Illusion Lamp lighting their notes and conserving their energy. Even if you wouldn't remotely care about conserving energy, the 3D Night Lamp is just too cool not to have beside your workspace as you work towards your goals every night.
6. Help You Sleep
Even though the best way to sleep for optimal rest is sleeping with no light at all. There are definitely people out there that struggle to sleep without it. And not being able to sleep comfortably always results to poor rest. Especially for those people who are afraid of the dark and get anxiety from just simply sleeping without the lights on but can't sleep because of brightness. We definitely recommend you use a 3D Night light to ease your anxiety.
Studies with hamsters show that the hamsters that were exposed to red light showed little to no signs of depressive-like symptoms and changes in the brain linked to depression, compared to those exposed to blue and white light. We definitely suggest that you try out red colored 3D Night lamps so you can sleep comfortably all while enjoying a safe and stress-free experience as you doze off to sleep.
7. It's Like You're Under The Stars
If you live in urban areas, you probably see only a little bit of the stars in the sky. Most people actually don't have the luxury to even experience star-gazing as they relax under the cold embrace of the night.
Fear not, because 3D Illusion Night Lamps will yet again solve your problem and give you that sort of experience. 3D Night Lamps are the new stars in the dark, however this time, it's inside the beautiful closures of your home.
There are tons of designs in the market that look like 3D stars at the moment and even their holographic textures and aesthetic would still look like you're in space experiencing a star-gazing moment.
8. Great For Occasions and Events
The grand festivities of Christmas, St. Patrick's Day, and even Valentines, are just simply and beautifully represented in 3D Illusion Night Lamps. These illuminating devices are always going to fit the vibe of any event or occasion.
If you don't believe us, just look at how this Valentine themed night light just screams, love. It's also going to be a great gift for a special partner for valentine's day or a special couple that you admire as inspiration. I would personally give this to loving couple who has been married for years like grandparents. They are absolutely going to "LOVE" this 3D Illusion Night Light.
3D Illusion Night Lights are also great for casual events at home like a dinner with family or a sleepover with friends. Not only that but you're going to wow those people with the awesome stuff you have ambience that the night light brings to your event.
BONUS LIST: Handpicked 3D Illusion Lamps from Lamptee!
Here are some of the best 3D Illusion Lamps on Lamptee to help you pick from a myriad of designs and finally pick a great choice. This is great to give as a gift for anyone too, so no need to stress your brains out on what to give your little cousin or special partner. I guarantee, they would love it.

Why Lamptee?
FREE SHIPPING is offered if you spend $50. All Lamptee's Lamps come with all 7 colors. Best Prices on 3D Illusion Lamps can be found on Lamptee and is unlikely to find any of that from any other online store. There is also a guaranteed 365 days to return for your item if it breaks or doesn't fit.
1. Fish Tank 3D Illusion Lamp Night Light
We personally can't afford to do the repetitive activity of cleaning a fish tank, feeding fish, and buying fish food. Most people usually just want to raise fish without having to do all that work. The best way to do that is not to have fish at all, but a 3D illusion fish tank to look at. This 3D Night Light would be perfect to put on surfaces where you'd normally have a fish tank. Lamptee's Fish Tank 3D Illusion Lamp Night Light is compact and doesn't take up to much space on the surface. Problem solved! A fish tank with no feeding or cleaning needed.
2. Fish 3D Illusion Lamp Night Light
If you're going to buy an illusionary fish tank anyway, then you might as well settle for just one fish sitting at the corner of your surface. A bigger fish is probably going to catch everyone's eye and instead of going for a regular indoor home with a twist look with the holographic fish tank from our first 3D Illusion Lamp choice, this specific 3D Illusion Lamp will look like a fish floating in the air at night.
3. X-Men Origins Wolverine 3D Illusion Lamp Night Light
Remember what we said about 3D Illusion Lamps catering to different interests, we handpicked one interest from the comic book, X-Men, specifically the hero Wolverine played by Hugh Jackman. This is the Logan we all know and love and he can finally be sitting on the surface of your desk or table. If you're a Wolverine fan or want to give someone who is, we definitely recommend getting this on Lamptee's website. Afterall, who doesn't want a badass sitting on their desk every evening.
4. Dinosaur Head Figure 3D Illusion Lamp Night Light
Another one of the interest targeted 3D Illusion Lamp! A dinosaur-themed 3D Illusion Lamp that's perfect for fans of Jurassic Park or Jurassic World. Even if you're simply a dinosaur maniac, I guarantee you'd love this look as it sits on the surfaces of your home.
It looks seemingly as if a dinosaur is roaring outside a square so it really nails the 3D look. Imagine bringing your friends to a dark room at night and showing this to them at first glance. They would flip for sure!
5. Battleplane 3D Illusion Lamp Night Light
First thing that probably comes to mind when you see this 3D Illusion Lamp is Star Wars! Although not exactly as space-y as Star Wars, the hologram does make it seem like a Star Wars ship. Although this specific 3D Illusion Lamp is Battleplane, like the ones they use in the military. And for sure does it give the home that military look.
Knowing that it does give that military look, if you know anyone who's related to someone who's in service for the country, give this to them. They would highly appreciate a nostalgic addition to their home. Otherwise, maybe give it to a person who's into battleplanes and aircrafts.